Hear the calling waves.
Breathe the air, eyes shut tight.
Look up! Smiling leaves.
Being reliant on technology has sometimes led me to be scared of forgetting information. The mobile phone has become our second brain to store to-do list, birthdays, and mobile numbers. But with the mass of information in the world, are we able to retain everything?
Thankfully, it is possible and can be fun at the same time. Reading Memory Craft by Lynne Kelly has allowed me to perceive memory training in an engaging way, rather than the traditional repetitive method. So who said remembering is boring? Well, that's what I used to think.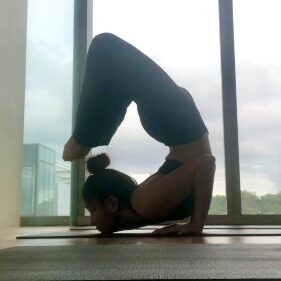 As I speak to some of my friends, many feel guilty about taking a break from their hustle. We are stuck in this social conformity and many of us, including myself, feel the need to stretch ourselves to our limit and to always be on the ball. Truth is, productive rest is essential to our mental and psychological well-being, and for us to have enough fuel to continue running our races.
For me, I love to spend time outside of work doing yoga, or just anything that keeps me active and moving. I love the feel of adrenaline whenever I am in action, and I always hold on to the little pockets of time I have to do the things I love.
If you're reading this, I hope you find some time to take a step back and do something that makes you happy, something that fills your soul.